Head Office - Mississauga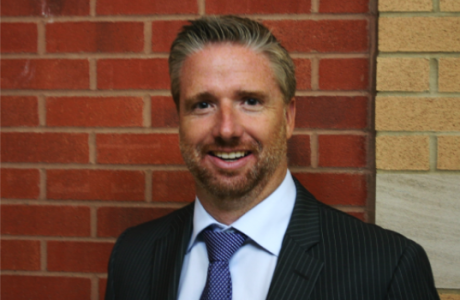 David Stubbs B.Eng., P.Eng.
Director
David is the Director of the CMDC. He is a graduate of McMaster University and started his career with OMCA in 1998. When the OMCA's technical services expanded to a national level in January of 2003, the CMDC was formed. David's background in engineering, in combination with his strong working relationship with masonry contractors, has facilitated the development of numerous seminars, advanced engineering courses and hands-on workshops for the effective design and construction of masonry structures. David was heavily involved with the development of the 2004 & 2014 CSA Standards. Under David's direction and extensive involvement, CMDC published the most comprehensive textbook available for Canadian designers, "Masonry Structures – Behaviour and Design". Most recently, David was involved with the development and launch of the MASS™ structural design software. David also continues to be involved with many masonry research programs across Canada.
The CMDC head office is based within the Canada Masonry Centre, located in the Greater Toronto Area just West of Toronto Pearson Airport. Located right next door is the Ontario Masonry Training Centre, where apprentices across Ontario can train to become certified, red-seal masons. Engineers, architects and contractor members in the area are welcome to join us for "casual" 5k runs around the neighbourhood on Wednesdays and Fridays.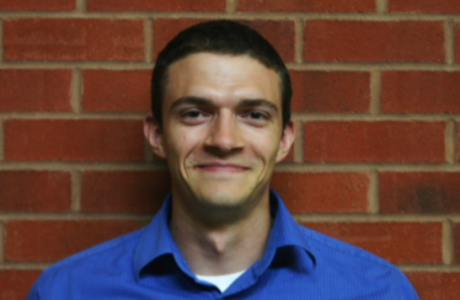 Joe Wierzbicki M.A.Sc., P.Eng.
Masonry Design Engineer
Joe is a Masonry Design Engineer at the CMDC. Joe received a Master of Applied Science degree from McMaster University in 2010. Joe has been with the CMDC ever since and in addition to working with various on-going projects, such as the development of MASS™ software, CMDC's Engineered Masonry Design Course, and CSA Standards development, Joe provides technical support to engineers, architects, and masonry contractor members.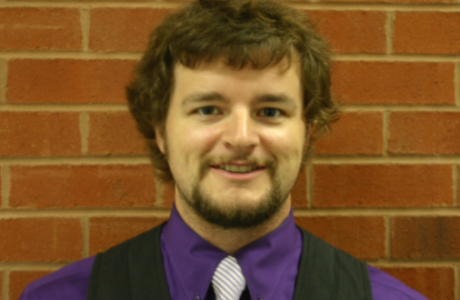 Bennett Banting, Ph.D., P.Eng.
Masonry Research and Development Engineer
Bennett started at the CMDC as a NSERC IPS student (2007-2011) before finishing his Ph.D. at McMaster University (2013) and taking a position at CMDC through a NSERC Industrial R&D Postdoctoral Fellowship (2013-2015). In 2015 Bennett was awarded the "Best Doctoral Dissertation Award" from The Masonry Society for his research on masonry boundary elements, which has subsequently been adopted within the 2014 edition of the CSA S304. Bennett is presently the Masonry Research and Development Engineer for CMDC and provides strategic planning, technical support and industry oversight on CMDC's research and education collaborations with Universities across Canada.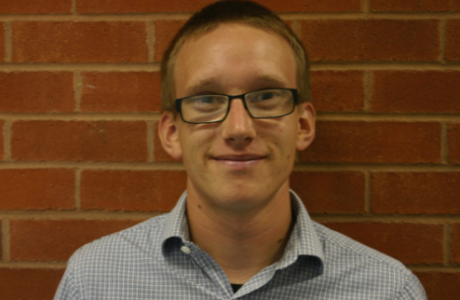 Brad Crumb, P.Eng.
Masonry Design Engineer, Engineering Technical Resources
Brad studied Civil Engineering at McMaster, graduating with distinction in 2011. He then joined the CMDC team and has been hard at work developing and providing technical support for the MASS™ software (Masonry Analysis Structural Systems). Brad spends most of his time developing and providing technical support for the MASS™ software but also helps run design courses and seminars for senior year undergraduate university students.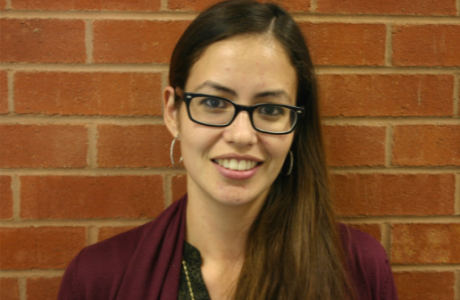 Luisa Carrillo
Technical Administrative Assistant
Luisa joined the CMDC in May 2013 as the Technical Administrative Assistant after graduating from Humber College with a diploma in Architectural Technology. Luisa's
responsibilities include providing assistance to MASS™ users with software sales, license renewals and activations. She also produces technical drawings with Revit and AutoCAD, adding to what the rest of the CMDC can offer in technical services.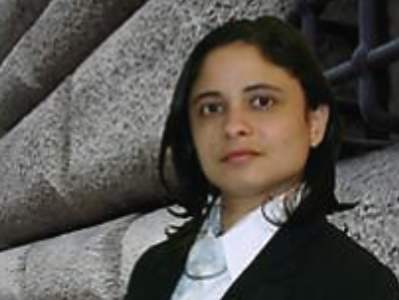 Monica Guzman, M.Sc., P.Eng
Masonry Design Coordinator
Monica studied civil engineering in her home country of Venezuela before coming to Canada and completing her Master of Science Degree in Structures and Solid Mechanics at the University of Calgary. She works at the CMDC Calgary office and her duties involve providing technical assistance to contractors, architects and engineers, supporting CMDC with courses and seminars, participating in the development of the CSA masonry standards, and supporting in the development of the MASS™ design software.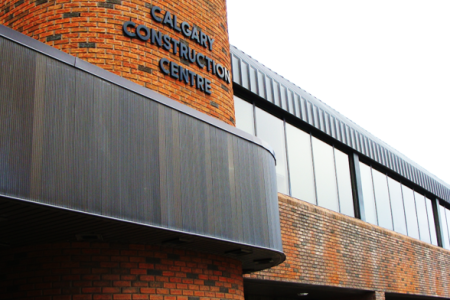 The CMDC Western Office is based within the Calgary Construction Centre (home of the Calgary Construction Association – CCA). The Calgary Construction Centre is located in the Northeast just off Deerfoot Trail, next to The Calgary Sun building.
Saskatchewan Office - Saskatoon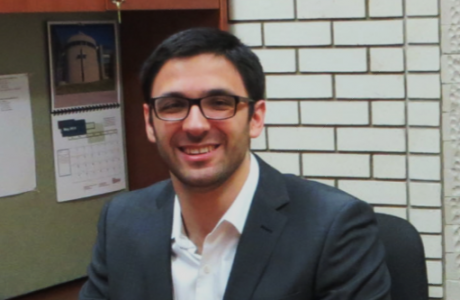 Sasha Kisin, M.Sc., EIT
Masonry Design Coordinator
Sasha studied Civil Engineering at the University of Saskatchewan, graduating in June 2014. He then joined the CMDC through its partnership with the Saskatchewan Masonry Institute. Sasha's mandate is to make the services of CMDC more accessible to local members and the design community.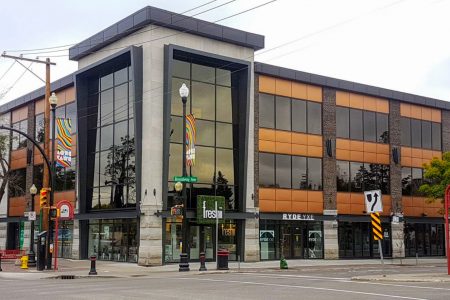 The Saskatchewan office is the latest initiative between the CMDC and one of its founding venture partners, the Saskatchewan Masonry Institute (SMI). The SMI is an organization of professional Saskatchewan masonry contractors and suppliers dedicated to the promotion of quality masonry wall systems. This partnership allows the services of the CMDC to be significantly more accessible to the SMI members and local design community. It also further strengthens the Masonry Industry's technical relationship with the Saskatchewan Centre for Masonry Design at the University of Saskatchewan, whose objectives are to provide an advanced education in masonry design to young engineers and contribute to the advancement of standards and design aids through continual masonry research.