Head Office - Mississauga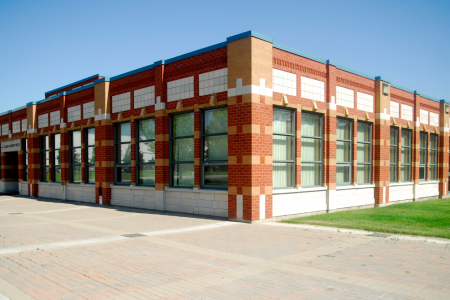 The CMDC head office is based within the Canada Masonry Centre, located in the Greater Toronto Area just West of Toronto Pearson Airport. Located right next door is the Ontario Masonry Training Centre, where apprentices across Ontario can train to become certified, red-seal masons. Engineers, architects and contractor members in the area are welcome to join us for "casual" 5k runs around the neighbourhood on Wednesdays and Fridays.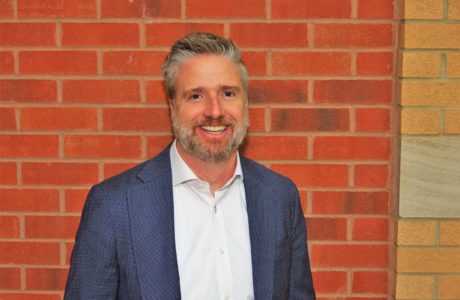 David Stubbs B.Eng., P.Eng.
Executve Director
David is the Director of the CMDC. He is a graduate of McMaster University and started his career with OMCA in 1998. When the OMCA's technical services expanded to a national level in January of 2003, the CMDC was formed. David's background in engineering, in combination with his strong working relationship with masonry contractors, has facilitated the development of numerous seminars, advanced engineering courses and hands-on workshops for the effective design and construction of masonry structures. David was heavily involved with the development of the 2004 & 2014 CSA Standards. Under David's direction and extensive involvement, CMDC published the most comprehensive textbook available for Canadian designers, "Masonry Structures – Behaviour and Design". Most recently, David was involved with the development and launch of the MASS™ structural design software. David also continues to be involved with many masonry research programs across Canada.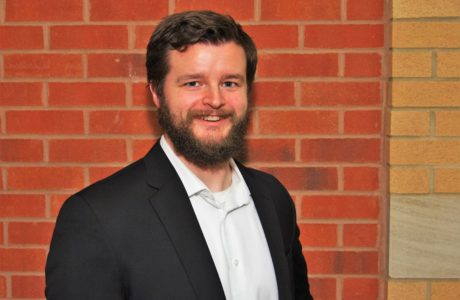 Bennett Banting, Ph.D., P.Eng.
Director of Technical Services, Engineered Masonry
Bennett completed his Ph.D. at McMaster University in 2013. His thesis was awarded the 2015 Best Doctoral Dissertation Award from The Masonry Society and contributed directly to major changes to the 2014 Masonry Design Standard CSA S304. He is a recipient of the NSERC Industrial Postgraduate Scholarship from 2007-2011 and was awarded a NSERC Industrial Research and Development Post-Doctoral Fellowship from 2013-2015. He has twice been awarded the Outstanding Reviewer Award from the ASCE Journal of Structural Engineering in 2016 and 2017, has contributed over 30 peer-reviewed journal and conference publications. Bennett has worked at CMDC since 2012 and oversees industry funded research and education initiatives across Canada, codes and standards development and general technical related services of CMDC.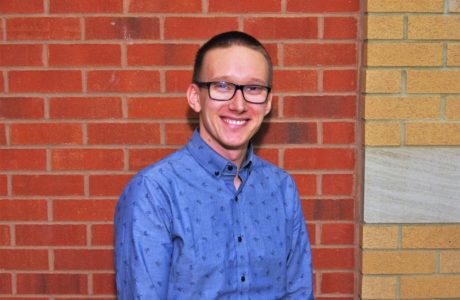 Brad Crumb, P.Eng.
Masonry Design Engineer, Engineering Technical Resources
Brad studied Civil Engineering at McMaster, graduating with distinction in 2011. He then joined the CMDC team and has been hard at work developing and providing technical support for the MASS™ software (Masonry Analysis Structural Systems). Brad spends most of his time developing and providing technical support for the MASS™ software but also helps run design courses and seminars for senior year undergraduate university students.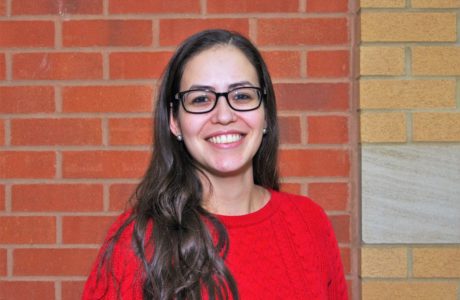 Luisa Carrillo
Technical Administrative Assistant
Luisa joined the CMDC in May 2013 as the Technical Administrative Assistant after graduating from Humber College with a diploma in Architectural Technology. Luisa's
responsibilities include providing assistance to MASS™ users with software sales, license renewals and activations. She also produces technical drawings with Revit and AutoCAD, adding to what the rest of the CMDC can offer in technical services.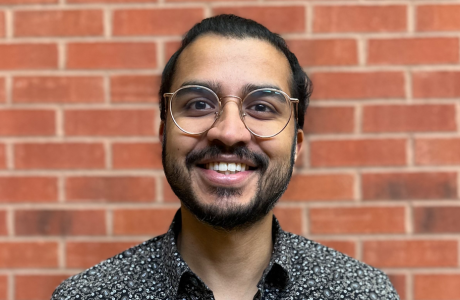 Gurparam Kang, M.ASc., P.Eng.
Masonry Design Engineer
Gurparam studied Civil Engineering and completed his B.Eng from Carleton University and his M.ASc. from the University of Waterloo. He has experience working in the consulting field as a Structural Designer at Morrison Hershfield. Since joining the team at CMDC, his duties now include providing engineering technical support to designers, as well as working to help develop the MASS design software.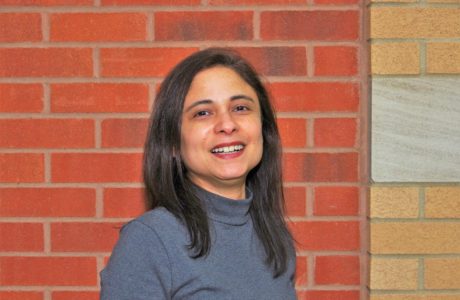 Monica Guzman, M.Sc., P.Eng
Masonry Design Engineer
Monica studied civil engineering in her home country of Venezuela before coming to Canada and completing her Master of Science Degree in Structures and Solid Mechanics at the University of Calgary. She works at the CMDC Calgary office and her duties involve providing technical assistance to contractors, architects and engineers, supporting CMDC with courses and seminars, participating in the development of the CSA masonry standards, and supporting in the development of the MASS™ design software.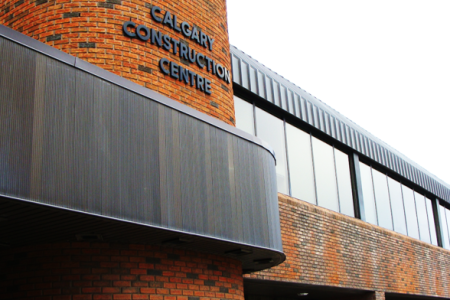 The CMDC Western Office is based within the Calgary Construction Centre (home of the Calgary Construction Association – CCA). The Calgary Construction Centre is located in the Northeast just off Deerfoot Trail, next to The Calgary Sun building.
Saskatchewan Office - Saskatoon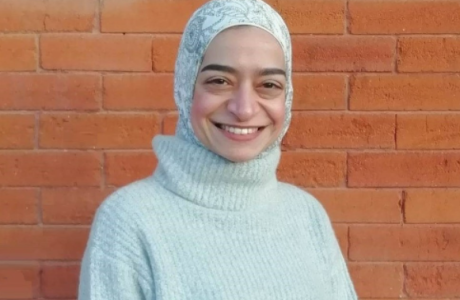 Maysoun Ismaiel, Ph.D., E.I.T.
Masonry Design Co-ordinator
Maysoun Ismaiel obtained her B.Sc. and M.Sc. degrees in structural engineering at Cairo University in Egypt before coming to Canada and completing her Ph.D. degree at the University of Alberta in Building Engineering. Maysoun's research was related to the thermal performance of concrete masonry cavity walls, for which she has earned several scholarships and awards. Maysoun's multi-discipline engineering background is an asset as the evaluation of the thermal resistance of building envelope elements is essential for a reliable assessment of the thermal behaviour and energy efficiency of masonry buildings as well as for improving the sustainability of masonry buildings. Through her work with other masonry contractor associations, she brings a unique understanding of the needs and vision of the masonry industry.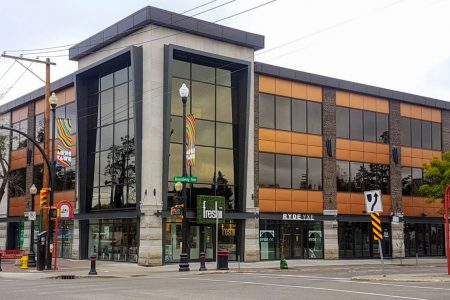 The Saskatchewan office is the latest initiative between the CMDC and one of its founding venture partners, the Saskatchewan Masonry Institute (SMI). The SMI is an organization of professional Saskatchewan masonry contractors and suppliers dedicated to the promotion of quality masonry wall systems. This partnership allows the services of the CMDC to be significantly more accessible to the SMI members and local design community. It also further strengthens the Masonry Industry's technical relationship with the Saskatchewan Centre for Masonry Design at the University of Saskatchewan, whose objectives are to provide an advanced education in masonry design to young engineers and contribute to the advancement of standards and design aids through continual masonry research.
Québec Office - Montréal, Québec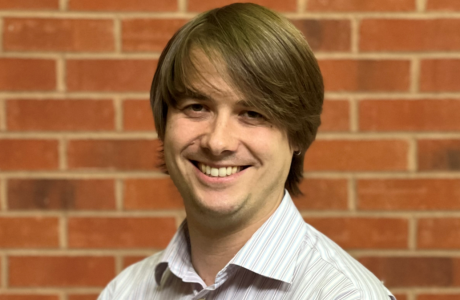 Adrien Sparling, Ph.D, P.Eng.
Masonry Design Engineer
Adrien grew up in Winnipeg where he completed his B.Sc. and M.Sc. degrees in Civil Engineering at the University of Manitoba. He continued his studies at York University in Toronto where he earned his PhD in 2022. Adrien was a recipient of the NSERC Alexander Graham Bell Post-Graduate Doctoral scholarship from 2016 to 2018 as well as the Queen Elisabeth II Graduate Scholarship in Science and Technology in 2019. Since 2022, he is part of the technical design team at the Canada Masonry Design Centre and works in close collaboration with the Association des entrepreneurs en maçonnerie du Québec (AEMQ) from the Québec regional office. Although Adrien's technical education has been in English, his francophone background is an asset as he brings the resources of the Canada Masonry Design Centre to La Belle Province with the establishment of an office in Montreal.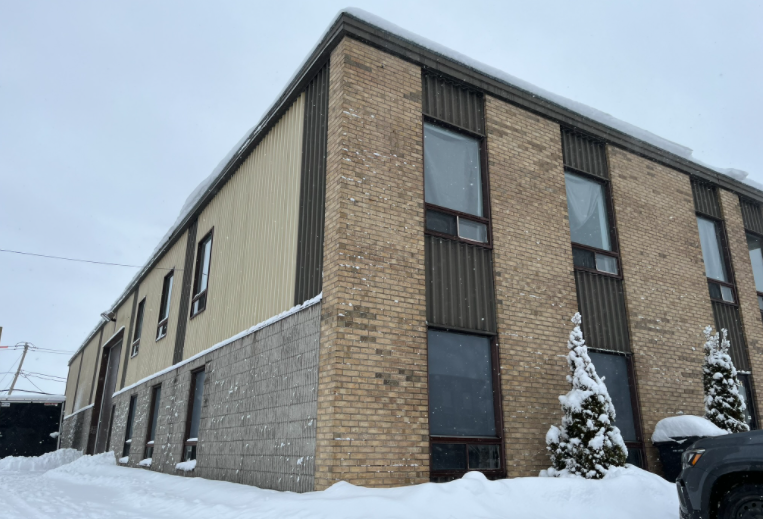 The Association des entrepreneurs en maçonnerie du Québec (AEMQ) is a non-for-profit association representing masonry contractors, producers and suppliers as well as professionals and academics. AEMQ'S mission is to promote, protect, develop, and defend the masonry industry in Quebec. The Board of directors is composed of representatives of the different contractor sectors (ICI, restauration and residential) and our academic and associate members. We are very focused on the development of the competencies of our contractor members to support high quality masonry throughout the province. AEMQ's vision is that through our expertise and innovative actions, we are determined to be leaders in the mobilization of our partners at the service of our members so that masonry can shine throughout Quebec.
Atlantic Office - Dartmouth, Nova Scotia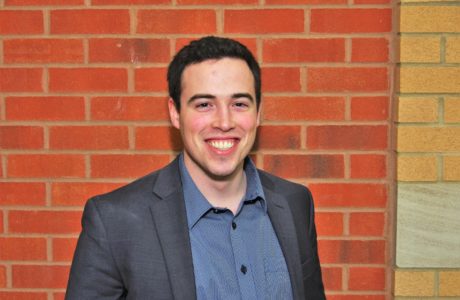 Andrew Smith, M.Sc., P.Eng.
Masonry Design Engineer
Andrew completed his B.Sc. and M.A.Sc. in Civil Engineering from Dalhousie University and he works at the CMDC-Atlantic Office. He is the author of the Atlantic Canada Multi-Residential Construction Cost Comparison Study, he provides technical assistance to engineers and architects from Atlantic Canada, he supports the development of MASS Software, and is a member of Technical Committees for the CSA masonry standards as well as for Z797 and B354 for Access Scaffolding and Mast Climbing Work Platforms respectively. Andrew also works with the Atlantic Masonry Institute to assist in the development of the future masonry workforce.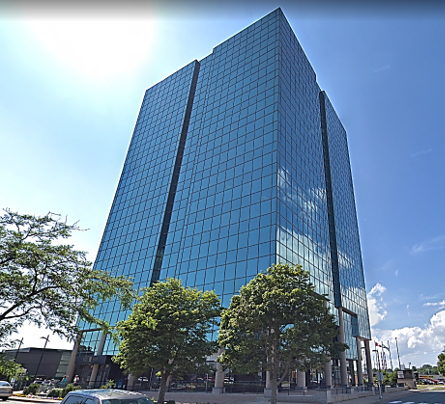 The Atlantic Masonry Institute (AMI) s an organization of masonry contractors, manufacturers and suppliers dedicated to the promotion of quality masonry construction through training and support. AMI was founded in 2016 and was a driving force behind the opening of the CMDC Atlantic office in Nova Scotia.