Welcome to the
Canada Masonry Design Centre
Click here to learn more about the CMDC
Official Website
Offering Professional Technical Assistance
CMDC offers complimentary technical assistance to:
Engineers
Architects
Developers
Specifiers
...as well as our masonry contractor members
Click here for more information
Professional Courses
EMDC
The Engineered Masonry Design Course will take your background in reinforced concrete and translate it over to masonry design
Research
CMDC is actively engaged in supporting, promoting and disseminating masonry research in Canada
Looking for past research papers?
CMDC hosts the largest Canadian Masonry Symposium database available online
All conference papers are free to search, view, and download
Masonry Design Software
Click here to learn more
Canada Masonry Design Centre
committed to providing masonry contractors and designers across Canada with tools and resources to facilitate the proper design and construction of masonry structures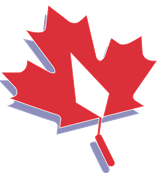 05
April

A detailed look into how Masonry Codes and Standards might be impacted by Climate Change

A new report published by CSA Group and authored in partnership with CMDC has just been

Read More
14th Canadian Masonry Symposium
14th Canadian Masonry Symposium

The 14th CMS is officially online and free to attend. Please visit the conference homepage here for more information. All papers will be made available under the symposium section of the CMDC website here.
Engineered Masonry Design Course
A new release of Masonry Analysis Structural Systems takes everything done by MASS in its current scope and moves it into the new CSA standards adopted by the 2015 National Building Code.
Please click here for more information or sign in to download the update (free to all active license holders)